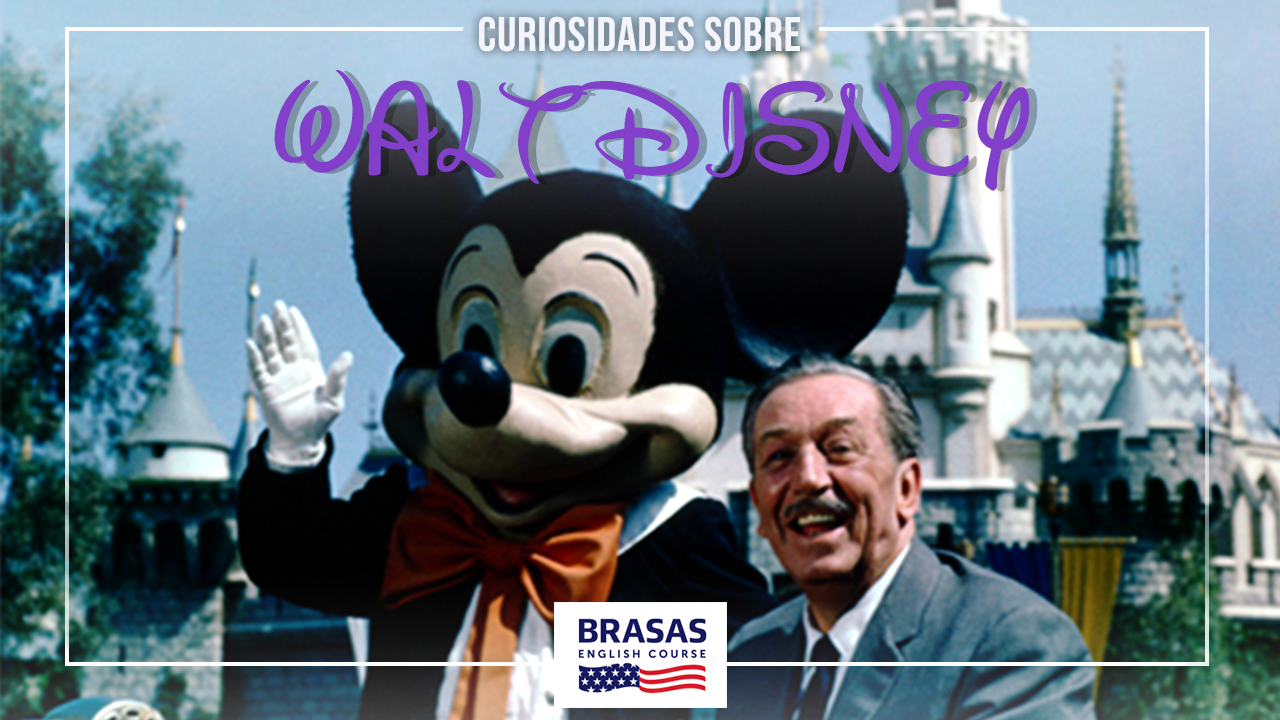 Walter Elias Disney. This is the man behind the Disney empire, who established himself and his brand as a genuine part of America and whose vision became popular worldwide. A pioneer, innovator and possessor of a most fertile imagination, he is considered a legend of the 20th century.
The creator of Mickey Mouse was born in Chicago in 1901 and passed away from lung cancer on December 15, 1966 but left the world a legacy of magic in his lifetime. Let's look at some fun facts about his career and life.
1.Walt Disney began developing his skills as a cartoonist as a young kid. Living on a farm in Missouri, he didn't have many subjects, but delighted in drawing cartoon pictures of his neighbour's horses. He sold his first sketches to neighbours when he was only seven years old.
2.Although Mickey Mouse has been around for generations, this iconic mouse isn't the cartoonist's first famous character. In 1927, Universal asked him to create a cartoon character. He created Oswald the Lucky Rabbit, a massive hit, but Universal later claimed all rights to the character. Mickey Mouse was created in 1928, and his talents were first used in a silent cartoon entitled Plane Crazy.
3.From 1928 (the birth of Mickey Mouse) until 1947, Disney himself voiced the mouse's parts in animated shorts and films.
4.Disneyland in California began construction in July, 1954 and  opened in July, 1955. Just one year! The park was an instant success and received almost 4 million visitors in its first year of operation. Anxious to be on site as much as possible, Disney built an apartment for his family above the 'Fire Department' on Main Street. A lamp by the window signalled to staff that he was in residence, and it is now always lit in his honor.
5.Herbert Richers, a Brazilian film producer and distributor, became a pioneer in the field of dubbing and voice-overs in Brazil thanks to his friendship with Walt Disney. Disney educated him in dubbing and suggested he bring back his acquired knowledge and apply it in movies and TV productions in Brazil. Herbert Richers studio, founded in Rio de Janeiro in 1954, became one of the biggest dubbing studios in Latin America.
6.In 1965, Walt Disney turned his attention toward the problem of improving the quality of urban life in America. He personally directed the design of an Experimental Prototype Community of Tomorrow, or EPCOT, planned as a living showcase for the creativity of American industry. EPCOT still exists as part of Disney World in Florida to this day. The project was inaugurated in 1971, five years after his death, by his brother Roy Disney.
7.Disney has received more Academy Awards and nominations than anyone else. Between 1932 and 1969, he won 22 Academy Awards and was nominated 59 times.
Walt Disney outlives his story and remains a cultural icon in the United States. His film work continues to be shown and adapted, his studio's production of popular entertainment maintains high standards, and Disney theme parks continue to be a magical world…a place where dreams come true!