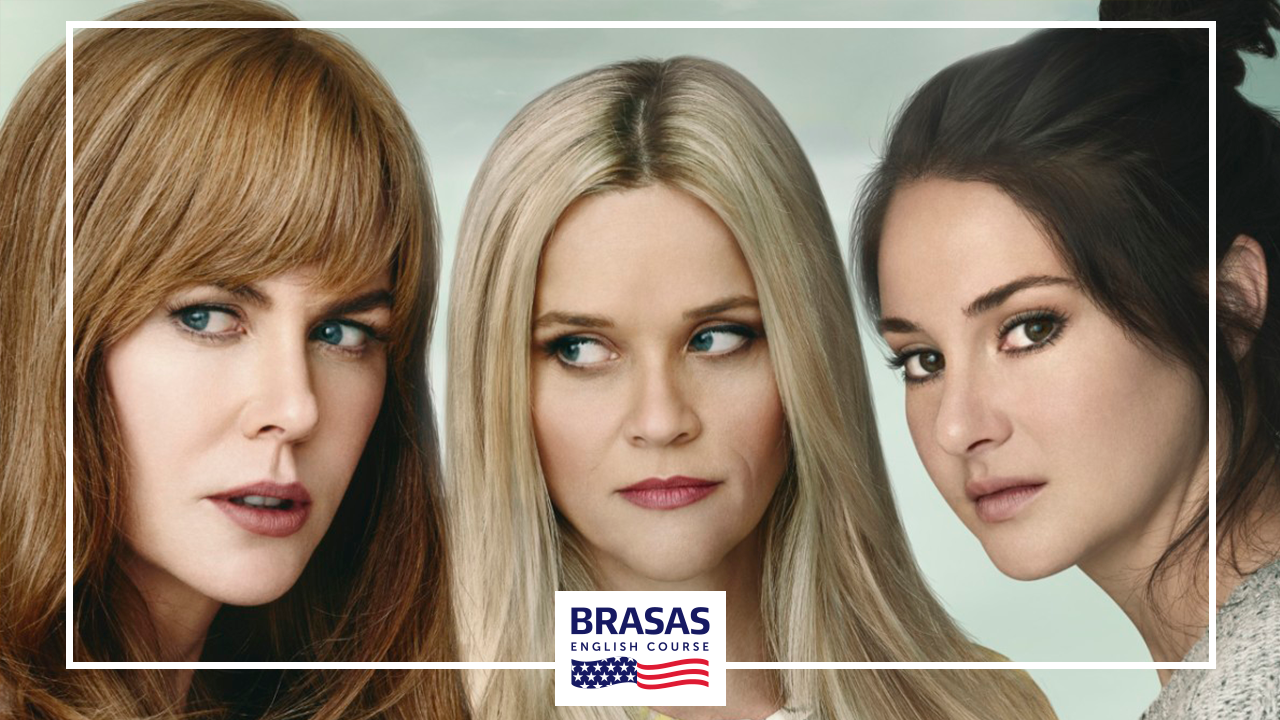 BIG LITTLE LIES" AND FEMALE REPRESENTATIVENESS
No, it isn't on Netflix, but it is worth watching, and here's why:
   Reese Witherspoon, Nicole Kidman, and Shailene Woodley tell the stories of Madeline, Celeste, and Jane, three women whose children are starting the first year of middle school in Monterey, California, a gorgeous place with breathtaking views, where nothing out of the ordinary ever happens… Until it does.
   Their lives are supposed to be simple, a never-ending cycle of household chores, pleasing husbands, and taking care of kids, but it's not like that. Not at all. The plot is filled with frustration, competition, marriage issues, and it all adds up to the biggest suspense of the show: somebody has been killed, and somehow one of them — or the three of them ? — might be connected to the crime.
   Once you realize how not perfect their lives are, and how much they've been hiding behind appearances and money, you start relating to them, and you see them everywhere: in your friends, in your family members, in yourself.
   At the end of the day, Madeline, Celeste, and Jane don't get to ask anybody but themselves the all-time Hollywood romcom (romantic comedy) cliché "what do we do now?", which is exactly what Reese Witherspoon intended when she decided to become the executive producer of the show, written by David E. Kelley.
   After starring in movies for twenty-five years, the actress got tired of hearing that strong female leads didn't sell as much as girls in distress looking to men for help and took matters into her own hands when her mother told her: "If you want something done, honey, do it yourself".
   So she started her own production company, Pacific Standard Films, with a mission to tell stories about women. Of course, she was told she was crazy, of course, she was told she shouldn't be spending so much of her own money because her company would never make it past its first few years of business since there wasn't a market for female-driven material.
   But in its first year, Pacific Standard Films sold over half a billion dollars worldwide and got three nominations for Academy Awards for women in acting performances, and now they have more than 25 films in development and 2 television shows (Big Little Lies being one of them), and they all have female leads of different ages, races, jobs.
    In Reese's words, all these characters aren't just good or bad. "They're bold and haunted and dangerous and triumphant like the real women that we meet every single day of our lives." And she affirms that the company is thriving because female-driven films work. "Films with women at the center are not a public service project. They are a big-time, bottom line enhancing, moneymaking commodity."
   In a world where women are constantly underestimated and underpaid in leadership positions, Reese took a chance and proved everyone who has ever doubted her wrong. And the result is now available for us all. So if you're asking yourself what to do now, I suggest you watch Big Little Lies, just so you can get a taste of how much believing in yourself pays off.