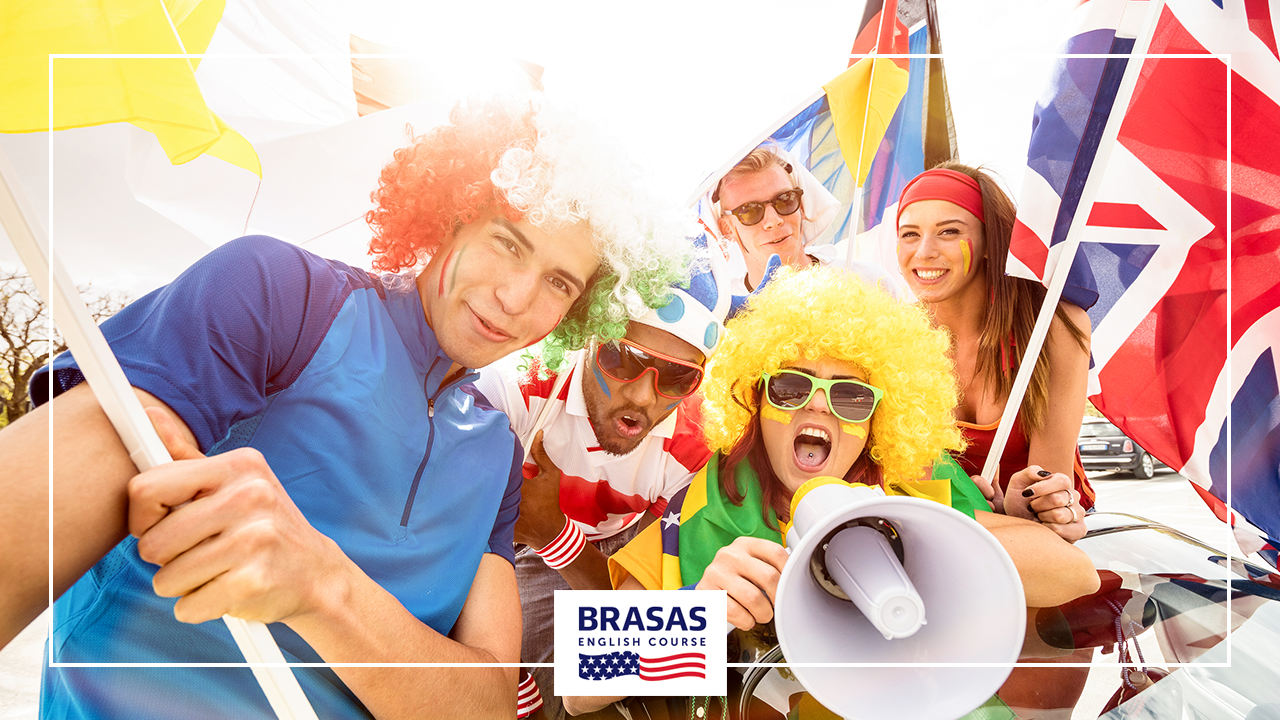 We are less than one week away from the 2018 World Cup kick-off, one of the most widely viewed sporting events in the world. The 21st edition of FIFA's international male soccer tournament will take place for the first time in Russia. Whether you are a passionate fan or not, this event calls for Brazilians to put on their yellow shirts and cheer for our country!
In preparation for the excitement that awaits us, we have put together some interesting facts about this year's edition:
32 countries will compete in the World Cup this year, including 14 teams from Europe, 5 from Asia, 5 from Africa and 8 from the Americas.
Ten countries that did not participate in the 2014 World Cup have qualified for 2018 in Russia. These are: Saudi Arabia, Peru, Denmark, Serbia, Sweden, Poland, Egypt, Morocco, Senegal and Tunisia.
As the host country, Russia has been the stage for major sports events, such as the 1980 Summer Olympic Games, in Moscow, and the 2014 Winter Olympics in Sochi. The World Cup tournament will take place in 12 stadiums across 11 cities.
Moscow is the only city with two arenas (Luzhniki and Spartak). Luzhniki will host seven World Cup matches including the Opening Match and the Final.
The Official Mascot is a wolf name Zabivaka, which means "the one who scores" in Russian. The wolf will not only promote the event and entertain crowds at the stadiums, but also become an ambassador for Russia and a worldwide 'celebrity'. Zabivaka was named after an online contest.
Iceland and Panama will be making their debuts in the competition, while great powers such as Italy and the Netherlands failed to qualify.
Italy has failed to qualify for the first time since 1958, being the only one of eight teams to have won the competition that won't compete in Russia.
For the first time, FIFA has approved the use of Video Arbitration (VAR) in the World Cup games.
The name of the winning country from each year is engraved on the base of the trophy. Currently, the trophy has space for winning names until 2038.
Brazil is the only country that has participated in all 21 competitions since 1930 in Uruguay, and will try, once again, to conquer the sixth title – the "Hexa"! Germany is close behind and will try to win their fifth title, which would mean a tie with Brazil.
The Brazilian team will play its first game on June 17th against Switzerland, in Rostov, at 3pm Brazilian time.
We are curious to accompany this year's games and we hope these curiosities and facts have encouraged you to join in the World Cup fever. Let's go for the win!